Portraits ... Oil, Old Master Oils and Pastels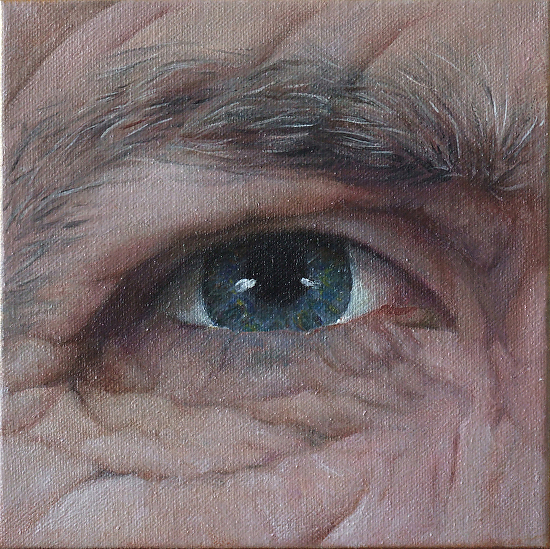 "Wisdom" - 8 x 8 inches, oil on canvas. One of a series of 4 eyes for the Optom-Eyes doctor, keeper of my eyes!
Please contact me by email for information on commissions and purchasing.
Prices vary depending on complexity of each portrait, backgrounds, number of subjects, etc.